Primary 1
All our pupils are individuals and therefore their starting point is our starting point. By careful observation, discussion and monitoring we tailor the curriculum to meet individual needs.
We strongly believe in the importance of play based learning, both inside and outside the classroom. Through the learning experiences provided, all our children have the opportunity to develop socially, emotionally, physically, intellectually and creatively,
School is a new experience for children and emphasis is placed on attention and listening skills. Through short practical activities children develop auditory and visual discrimination which will aid future learning.
Our own established good practice means we provide experiences for children which include practical and formal work on a daily basis. A range of learning opportunities are well planned to engage all of our pupils at their stage of development. With a variety of whole class, group and individual experiences all children are challenged but experience success in all areas. The nurturing ethos of the school ensures each child grows in self confidence in a safe and positive environment.
In Primary 1 children are introduced to the subjects that make up the curriculum for Foundation Stage:
Language and Literacy

Mathematics and Numeracy

World Around Us

The Arts

Personal Development and Mutual Understanding

Physical Development and Movement

RE
ICT is used to enhance the learning in other subject areas and to develop necessary ICT skills for lifelong learning.
Primary 1 topics
TERM 1
Teddy Bears, including Teddy Bears Picnic

Fairy Tales

Christmas
TERM 2
Winter

People Who Help Us
TERM 3
SPECIAL VISITS AND VISITORS IN PRIMARY 1
Travelling Pantomime

Doctor, Nurse, Firemen, Hairdresser, Builder, Dentist, Police

Trip to Streamvale Farm

Regular sessions with Jump, Jiggle and Jive
Latest Photographs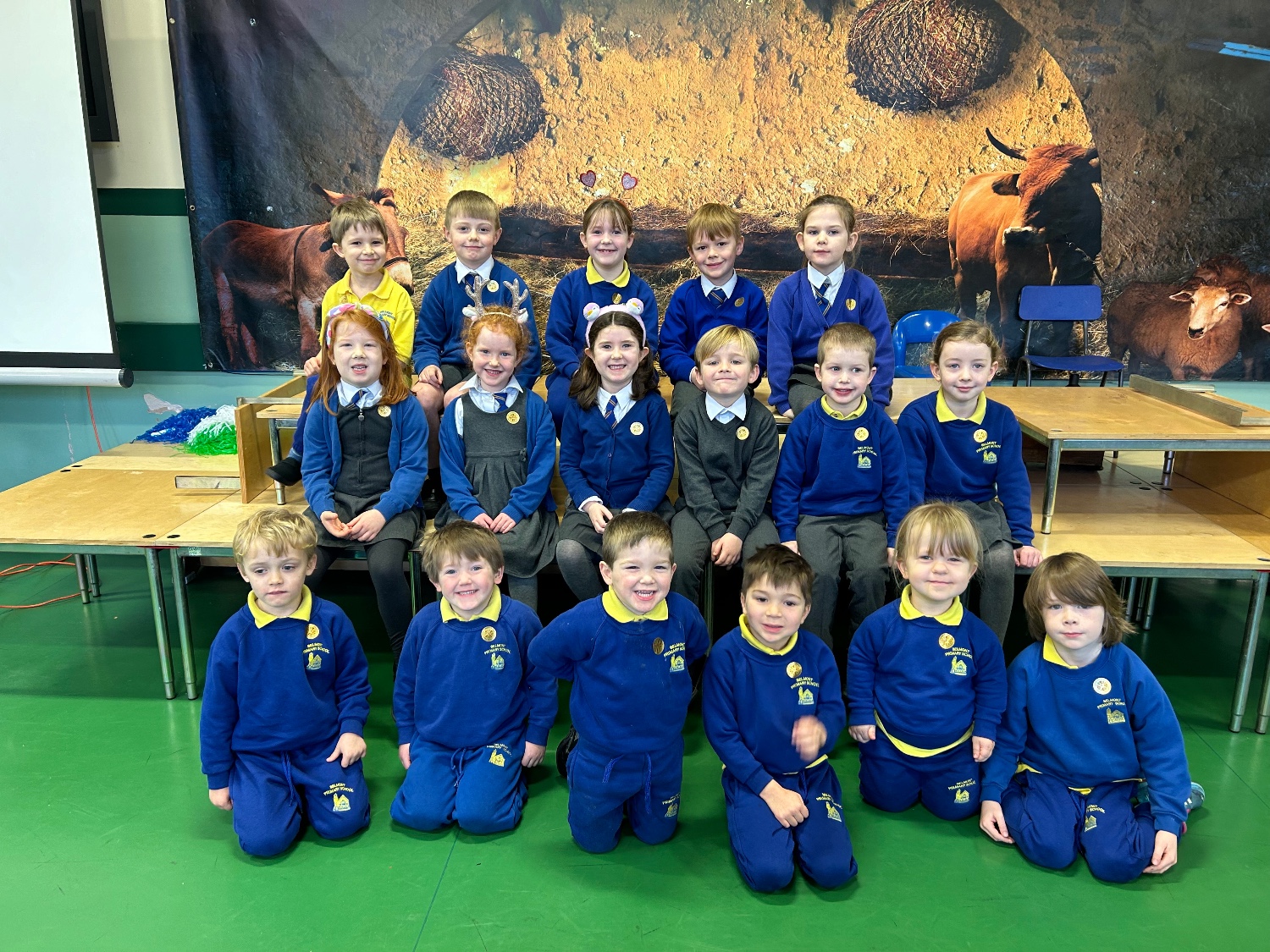 Belmont Primary School, 215 Belmont Rd, Belfast BT4 2AG
Phone: 028 9047 1539