After School Clubs
Primary 3 Tuesday clubs give the children opportunities to experience four extra curricular activities.
HEALTHY EATING
The children learn the importance of a healthy balanced diet and basic food hygiene. They have the opportunity to make and sample tasty salad sandwiches, banana fool and party treats. When they complete the Healthy Eating Club they recieve a Primary 3 cookery booklet to try the recipes at home.
DANCE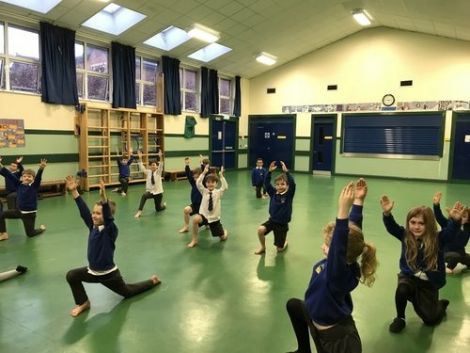 The children have the opportunity to explore movement through a new style of labin (creative) dance while having fun and keeping fit too. They work in groups to create and intrepret music appropriately.
GAMES
Games Club gives the children the opportunity to develop hand-eye coordination and turn taking. They play uni hockey and relay races using equipment such as bean bags, quoits, skipping ropes and bats and balls. On a wet day the children play a selection of fun board games which further develop turn taking and cooperation.
EARTH
Earth Club is a great way to get children energized about taking care of Planet Earth. The children realise that learning and interacting with their local environment is very important but also good fun. They have opportunities to reuse and recycle. They make beautiful candle holders with jam jars decorated with decoupage. All winter they take care of the birds in our school grounds and even make them special bird cake. The children create wonderful artwork to encourage others to join with them in looking after our environment.
Primary 3 children may also be involved in the school Eco Committee.
Belmont Primary School, 215 Belmont Rd, Belfast BT4 2AG
Phone: 028 9047 1539