After School Clubs
Primary 2 and 3 clubs give the children opportunities to experience many extra curricular activities.
READY FOR ANYTHING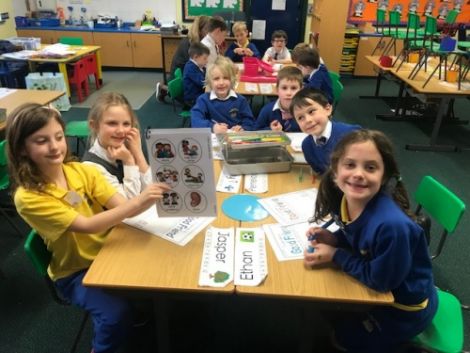 Every Monday our Ready for Anything Club takes place after school. Ready for Anything teaches children resilience skills and develops self-esteem and confidence through fun activities.
"You do drawing and play games. My favourite is the Catch the Ball game" Jack, P3
BUSY BEES ART CLUB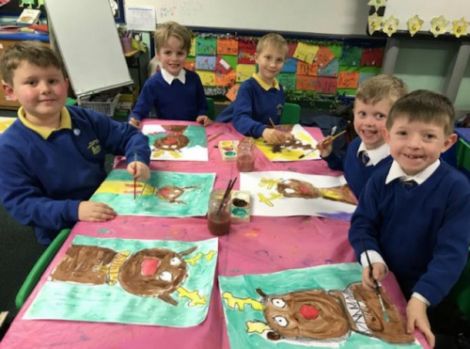 Our very popular art club runs on Mondays and Tuesdays in Term 1 and on Mondays only throughout the rest of the year. Each 6 week block of sessions teaches pupils a variety of skills using different techniques and materials and looks at the work of famous artists.
"We get to draw and paint nice pictures and we even use sparkly paint" Caitlin, P3
TENNIS
Tennis in Term 1 and Term 3 takes place on Tuesdays and Thursdays and both coaches offer pupils opportunities to develop hand- eye coordination and have fun learning basic tennis skills. Lots of exercise too!
"It's good because you get better at hitting the ball and there are lots of games" Cormac, P3
FOOTBALL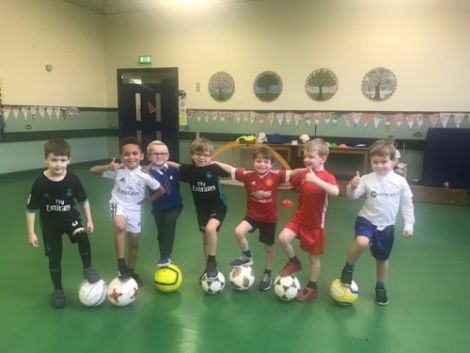 Our after school football takes place every Wednesday all year round. Boys and girls can learn football skills as well as developing team spirit and enjoying some competition in school tournaments.
"I love it because you get to do matches and get points for scoring" Sam, P3
CHILDRENS MUSIC ACADEMY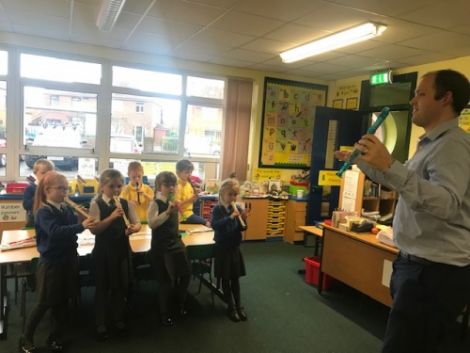 Every Wednesday P2 and P3 pupils can attend Music Academy, where they sing, learn to play recorder and other percussion instruments and learn about famous composers and music. A fun interactive club
"I like playing the recorder and I like getting stickers" Rachael P2
GOLF
Indoor golf coaching takes place every Thursday during Term 2. This club gives pupils the opportunity to develop hand eye coordination and develop skills for life long hobbies. All equipment needed is provided by our coach and golf is always very enjoyable.
"It's really good fun and we have teams and different targets" Coby, P2
ECO COMMITTEE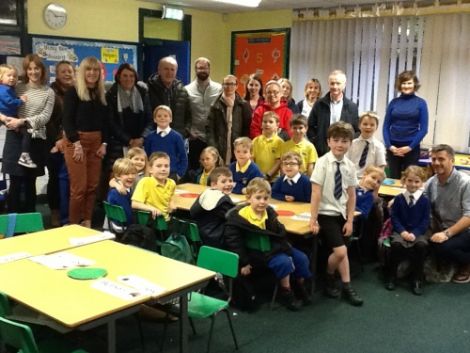 Pupils in Primary 3 have the opportunity to join Eco Committee, which meets monthly after school and on other after school dates to work in the school grounds. An interest in environmental issues and lots of ideas for new ways to reduce, reuse and recycle is all that is required for membership. For those that cannot be involved after school Eco Volunteers work at lunchtimes to carry out environmental tasks around the school.
'We do jobs like bird feeding and litter picking and collecting paper and looking after the environment. It's good fun" Luke, P3
COOKERY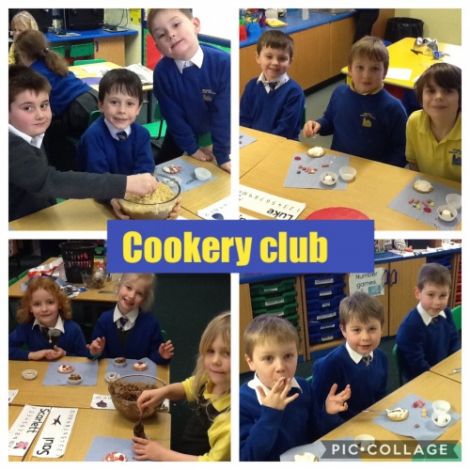 The children learn the importance of a healthy balanced diet and basic food hygiene. They have the opportunity to make and sample tasty salad sandwiches, fruit smoothies and party treats. When they complete their club they recieve a Primary 3 cookery booklet to try the recipes at home.
YOGA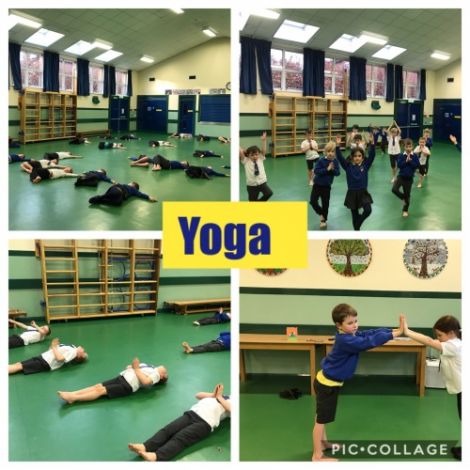 The children have the opportunity to explore movement through yoga while having fun and keeping fit too.
ANIMATION CLUB
EARTH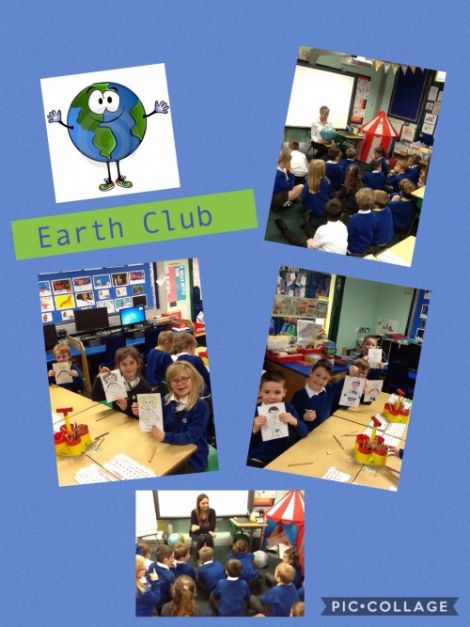 Earth Club is a great way to get children energized about taking care of Planet Earth. The children realise that learning and interacting with their local environment is very important but also good fun. They have opportunities to reuse and recycle. They make beautiful candle holders with jam jars decorated with decoupage. All winter they take care of the birds in our school grounds and even make them special bird cake. The children create wonderful artwork to encourage others to join with them in looking after our environment.
Primary 3 children may also be involved in the school Eco Committee.
Belmont Primary School, 215 Belmont Rd, Belfast BT4 2AG
Phone: 028 9047 1539