Our Main Topics This Year 2021/2022
WASTE
We will teach all the children and all the adults not to waste things - to reduce, reuse and recycle instead.
HEALTHY LIVING
We will make sure all the children and all the adults know how to stay healthy and well
LITTER
We will keep our school and our community litter-free.
AND WE WILL DO LOTS OF OTHER THINGS TO LOOK AFTER OUR WORLD
Our Eco Code 2021/ 2022
BELMONT PRIMARY SCHOOL
OUR ECO-CODE 2021/2022
Be healthy
Eco friendly
Litter free
Make the world better
Our world is important
Never waste
Teach everyone
Eco Committee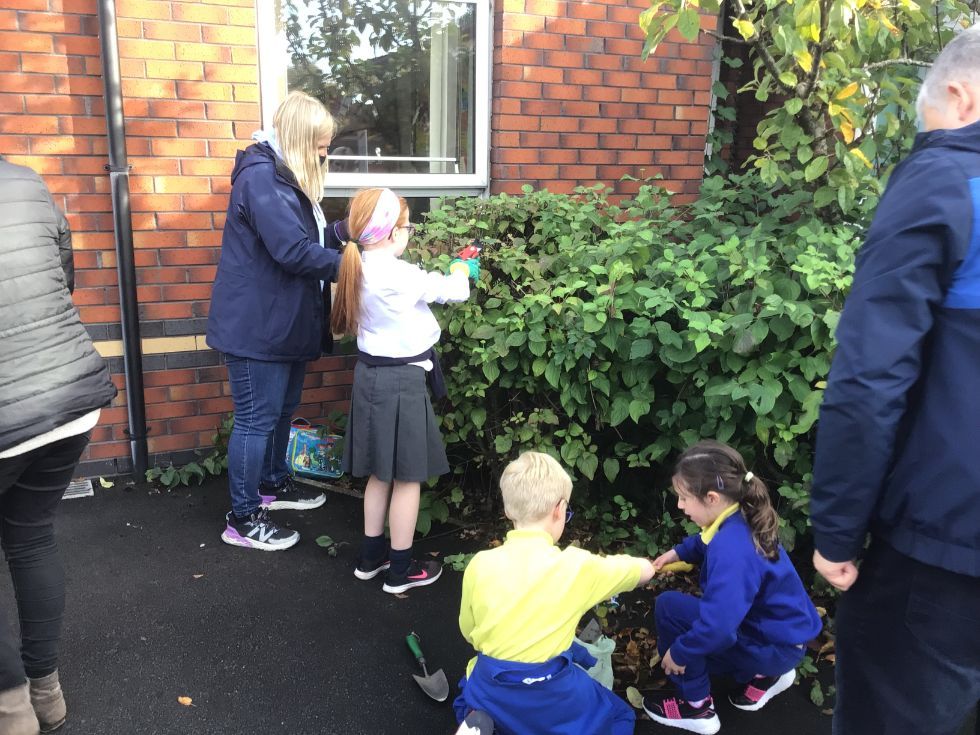 We have a very busy Eco Committee this year of 26 children and 26 adults and Mrs McIlroy, Mrs Cochrane, Miss Calwell and Mr Keenan. They are working very hard in our school grounds. Here is what they have been doing so far:
October
3 children's meetings to come up with good ideas and so an environmental review
Tidy Up The Grounds afternoon , with over 50 people working together to brush, weed and lift leaves!!
A home Eco task to design posters about recycling
November
3 children's meetings to finish the environmental review and decide the main focus for work this year
A full Eco Committee afternoon to make mystery pots and tell the adults the decisions they have made
Special events with Belfast City Council to teach everyone about recycling.
December
We sold our mystery bulbs - and made £151!!!
January
3 more children's eco meetings, where we made bird feeders
A Cash for Clobber collection
A fantastic Fitness Freddy event for everyone!
February
We did our Eat Healthy fortnight challenge - stickers coming soon!
3 more children's Eco meetings, doing lots of different tasks
Another Eco Action Afternoon, with parents, grandparents and children tidying the grounds and collecting leaves and litter after all the storms!
March
3 more Eco Meetings to do second surveys of healthy breaks, bin use and water bottle check
Eco children gave out stickers to everyone who returned a healthy Eating sheet last month
The children decided to spend their budget on a new outside litter bin and lots of seeds to plant.
Another Action afternoon, with a litter pick in the local area.
Belmont Primary School, 215 Belmont Rd, Belfast BT4 2AG
Phone: 028 9047 1539