Eco Committee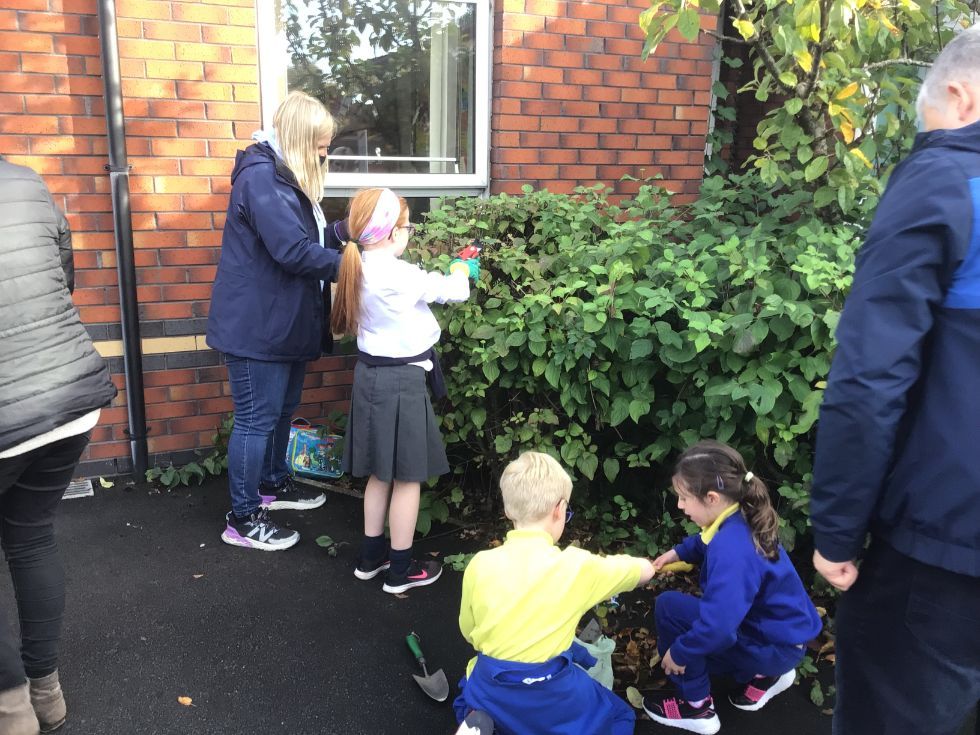 We have a very busy Eco Committee this year of 26 children and 26 adults and Mrs McIlroy, Mrs Cochrane, Miss Calwell and Mr Keenan. They are working very hard in our school grounds. Here is what they have been doing so far:
October
3 children's meetings to come up with good ideas and so an environmental review
Tidy Up The Grounds afternoon , with over 50 people working together to brush, weed and lift leaves!!
November
3 children's meetings to finish the environmental review and decide the main focus for work this year
A full Eco Committee afternoon to make mystery pots and tell the adults the decisions they have made
A home Eco task to design posters about recycling
Special events with Belfast City Council to teach everyone about recycling.
Belmont Primary School, 215 Belmont Rd, Belfast BT4 2AG
Phone: 028 9047 1539