E-safety at Belmont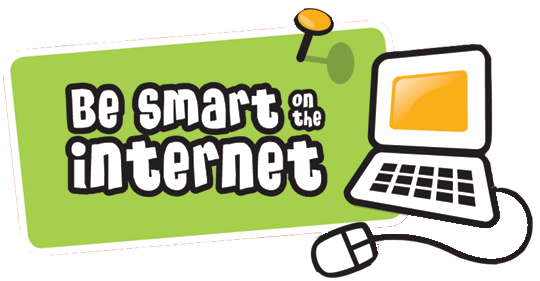 The e-safety curriculum being followed is the collaborative work of Belmont, Greenwood and Dundela Primary Schools ICT Co-ordinators with guidance from the UK Council for Child Internet Safety.
All children will follow a progressive online safety curriculum aimed at ensuring that they are equipped with the skills to keep them safe online.
The following table includes what has been taught in school and will be updated each halfterm. Please have a chat with your child about what they have been learning!
Keeping children safe is very important, below are some links from the Think U Know website. These will help guide you and help the children stay safe online.
For children aged 4-7
https://www.thinkuknow.co.uk/5_7/
For children aged 8-10
https://www.thinkuknow.co.uk/8_10/
For parents information
https://www.thinkuknow.co.uk/parents/
Mar/Apr e safety Lesson
Primary 1 - 3

Smartie the Penguin

Watch, read and talk through the story of Smartie the Penguin using the childnet link below with your child. Please feel free to do the colouring in activities attached to the news section e-safety reminder or even make your own e-safety posters!

Remember Smartie says

Before you tap and click.....

You need to stop and think....

And TELL someone!

https://www.childnet.com/ufiles/Online-Smartie-the-Penguin-for-Year-2.ppt
January and February- This half term we will be focusing on

Safer Internet Day 8th February 2022

The focus is 'All fun and games? Exploring respect and relationships online

Primary One

"Whooo helps you" Talking about trusted adults who can help us with online worries

Primary Two

"Personal Information Sorting" Discussing what information should or should not be shared online

Primary Three

"Relationship Rings" Showing the range of relationships they have and who they should safely share information with
November and December – To coincide with anti-bullying week, our focus this half term is

Online Bullying

Primary One

In Primary One we are learning to think before we speak.

Primary Two

In Primary Two we are learning to describe ways that someone can be unkind online.

Primary Three

In Primary Three we are learning how to behave online in ways that do not upset others.
September and October

Primary One

In P1 we will be learning what privacy is. We will be identifying what personal information is and who we can share this information with.

Primary Two

In P2 we will be learning about online security and why we need to keep information private and secure.

Primary Three

In P3 we are learning about in-app purchases and how easy it can be to make unintended purchases.
Belmont Primary School, 215 Belmont Rd, Belfast BT4 2AG
Phone: 028 9047 1539